CANOPY—A Rainforest Odyssey premiered on November 20, 2010 at Stepping Stones Museum for Children, Norwalk, CT.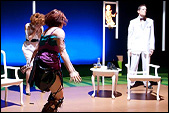 ©2009 Jim R. Moore / All Rights Reserved
"You haven't lived until
you've seen the light." FINISHING HOUSE premiered MAR 6–28
at Dixon Place.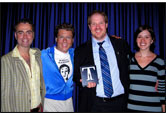 THE LEDGE wins 2007
New York Innovative
Theatre Award for
"Outstanding Solo
Performance."